Who We Are
Marco thrives in one of the toughest, most demanding environments in the world because we demand as much from ourselves as the wind, weather, and waves of the North Atlantic region demand from those who build in it.
We are the largest Atlantic Canadian based general contractor. We operate in the retail, commercial, recreational, multi-residential, entertainment, health care, educational and light industrial sectors as design builders, construction managers, and general contractors.  We operate throughout the Atlantic region and other areas of Canada with offices located in Dartmouth, NS, St. John's, NL, and Calgary, AB.
We provide guidance for every stage of your project – from the design phase through to occupancy. We guarantee a quality project and will work with you as a team to ensure success. We implement a variety of contract delivery methods. Traditional general contracting, construction management, or engineer –procure-construct, we will find the delivery method that works best for you.
We offer a variety of contract types to suit your needs. From guaranteed-maximum-price, to stipulated lump sum, to negotiated design build, we work with you. We use virtual construction and with the use of BIM (building information modelling) we can solve problems before they develop to impact the schedule.
We provide the best possible value. Our knowledge of local markets enables us to provide value engineering solutions that will realize your vision with the most cost-effective approach.
Founder
Tom Hickman, the founder of Marco Group, was involved in the construction industry for over fifty years. Having started his career with the Foundation Company of Canada, and working with Lundrigan's in a variety of positions, he ultimately became President of Newfoundland Engineering and Construction Company (NECCO). In 1980 Tom led the senior management and staff of NECCO in the formation of Marco. Throughout his career, Tom has built many of the most prominent buildings in Newfoundland and Labrador. He continued in an advisory role to Marco until his passing in December 2015.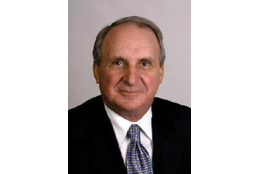 Accolades